When the health crisis around the world is over, where do you want to travel? What lands do you want to see after the pandemic? Well, to help you on your search here is our ideal travel list. We hope this help on your journey.
Sydney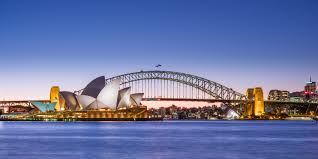 There are a lot of great landmarks to see here. You can visit the Sydney Opera House, Sydney Harbour, Mrs Macquarie's Chair, the Sydney Harbour Bridge, and a lot more. Travellers enjoy visiting the most populous city in Australia because of the sunny climate, which is ideal for everyone.
Germany
Germany has long been known for its great innovations. When it comes to travel places travellers has a lot to see. Pergamonmuseum is a fascinating window onto the world of the ancient world while Kölner Dom is the top cathedral choice for those who want to see the Mt Everest of cathedrals. Visitors can also enjoy touring Gedenkstätte Buchenwald, Aachener Dom, Schloss Linderhof, Scholls Neuschwanstein, Neues Museum, Museumsinsel, Zwinger, Herrenhäuser Gärten, and a lot.
Dubai
The city and capital of the emirate of Dubai is just like Las Vegas. The city has not stopped its development. Both cities are like beacons against barren desert backdrops. Its gorgeous cream-coloured Persian Gulf shoreline, international culinary scene, make huge attractions.
Dubai is also known for its superlatives because it is the home to the world's tallest tower, which is considered to the world's largest shopping malls, and one of the world's largest man-made marinas. You will enjoy world-class tourism and magnificent destinations here.