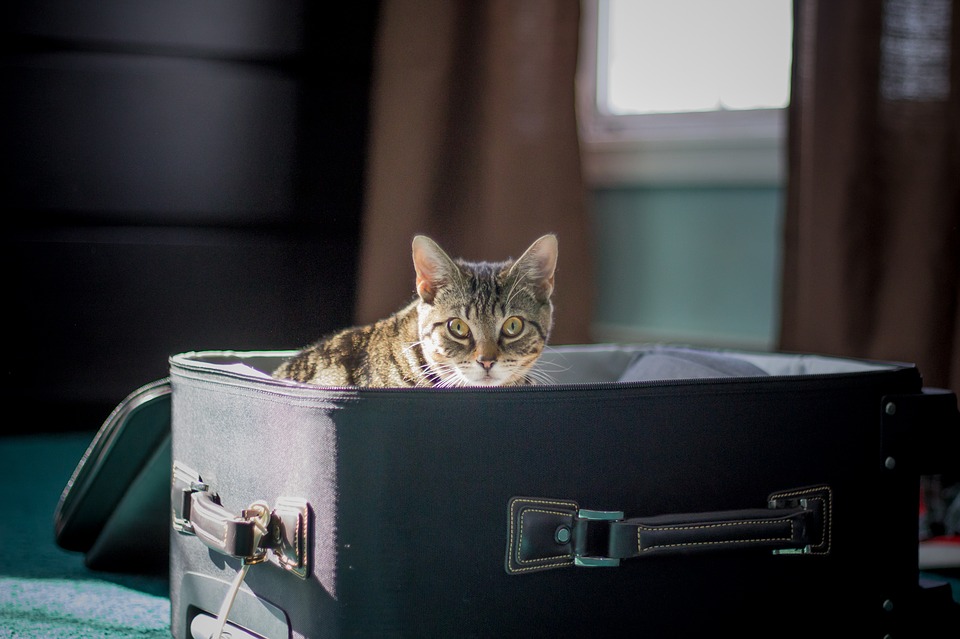 If you are travelling with your pet abroad and is doing an in-cabin trip, one thing you should do is to prepare them for the long flight. The truth is, most of us do not know how our cat or dog will react mid-flight. The last thing you want to avoid is a howling cat or a whimpering dog for hours. So what can you do to make your pet calm?
Your pet will be in his carrier for the whole time of the flight and under no circumstances should you remove him from it. You need to keep your pet calm and if possible isolate him from the activities that your pet might hear from the people loading their bags and finding their seats.
Make this as an opportunity to keep your pet in its carrier on your lap. Show the window and hug it tightly, given that you choose a soft-sided carrier. Keep your voice low and assure him that things are alright.
The attendant will tell you that you need to place your pet under the seat in front of you during take-off and landing and you must comply. Slowly slide the carrier under the seat while you still give your pet the assurance it needs.
Once the plane is in the air, you can place the carrier between your feet. Offer him a pet calmer if you feel that he is getting stressed out. Although the sound of the engines can calm them and have them rested but make sure to give them a head scratch when needed so that they know you are still there.