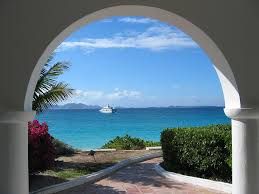 With a world full of great places to visit, we have made our own short list of some of the best and most popular travel destinations you should consider this year.

The Caribbean
It is very difficult to find an ordinary beach in the Caribbean because all of the beaches there are extraordinary. One specific place that you should not miss this year is Anguilla Caribbean which is a perfect destination for families and honeymooners. Visit Belmond Cap Juluca and will showcase a very new oceanfront infinity edge pool and try the new Cipriani restaurant.

Paris
Paris draws millions of visitors around the world every year and we cannot question its popularity as most tourists are drawn to see the iconic attractions such as the Eiffel Tower, the Louvre and Notre Dame. Travellers are not just attracted to these tourist spots but they also love to experience the city's lively markets, fashionable shopping districts, and unique cafes.

Rome
Another popular destination that is full of great history, culture and exquisite food are Rome. Prepare to visit the Trevi Fountain, the Colosseum, the Pantheon, and a lot more. You can also visit the Sistine Chapel and St Peter's Basilica that can be found near Vatican City.

Dubai
There is a lot to do in Dubai aside from visiting its historic landmarks. Visit the Dubai Mall, the indoor Ski Dubai and the Burj Khalifa. You can also enjoy its heritage and visit the Bastakiya Quarter and traditional gold and spice souks.